5 Expert Tips For A Perfect Valentine's Day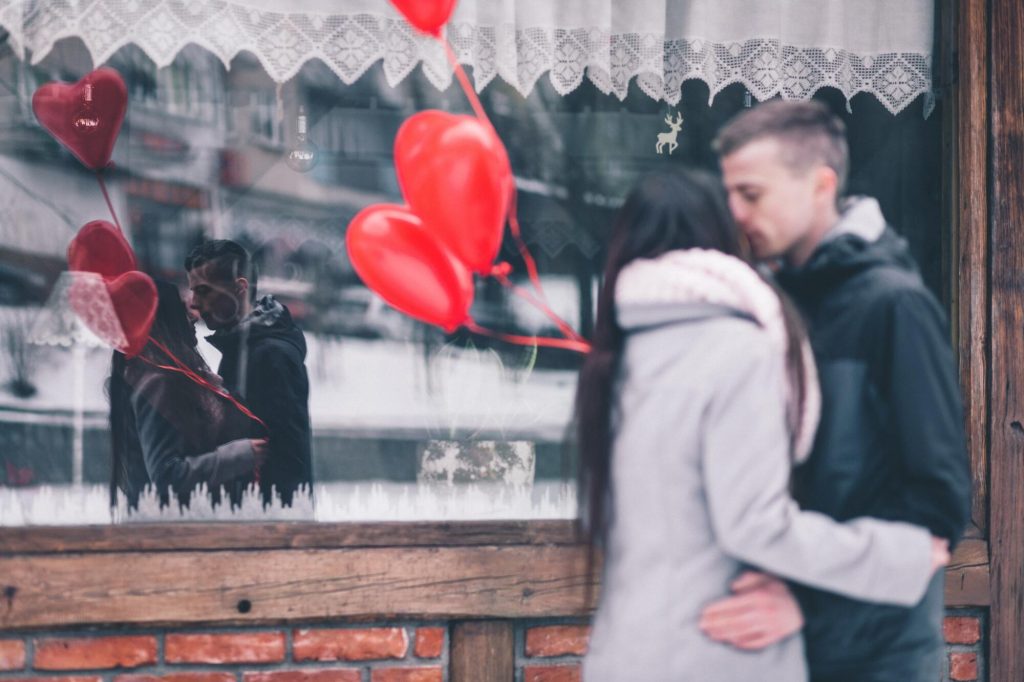 So we are feeling a bit clueless about what to get our boos on this day of love. The gifts we give or the events we plan for our partner on this day tend to mean a lot, and often people judge the depth of their relationship based on what their partners have chosen as the perfect gift. A lot of thought goes into finding the right thing to give, and it is more than just a gift or a day; it is also a test of how much you know your sweetheart.
The most important thing to remember is if you are dating or in a relationship, you need to acknowledge and celebrate this day in some way. Just in case you think you are too old or too woke to celebrate this commercialized day, think again. You are going to end up in your sweetheart's bad books. I know it's one of the trickiest things. You want to make your boo feel special and do enough to earn some brownie points, but you don't want to overdo and scare them off. The key is to find that perfect balance. What you choose to gift them must be well balanced between these two extremes. If you decide on giving them a piece of jewelry, it can't be too expensive, but at the same time, you can't choose something cheap.
Another thing to be mindful of is what you gift your sweetheart should align with the relationship or the closeness that you share. What does it mean? It means that if you have been on two to three dates with someone, you need to reel it in and give them something like chocolates and flowers. Whereas, if you have been in a long-term relationship, needless to mention, chocolates and flowers won't cut it. An impersonal card for your long-term partner will surely put you in the doghouse. They will expect something with sentimental values, and you must meet their expectations.
Without further ado, let's dive right into the expert tips to give your beau the heart-melting valentine's day they deserve. Let's talk about the dos and, importantly, the don'ts to planning the perfect day of love.
#1 Don't Try Risky Gifts
I know how appealing it sounds to gift your beau a pair of lingerie or that gorgeous dress with a plunging neckline. You want them to look their best on the day of love you have planned so meticulously, but their comfort comes first. No doubt you have good intentions in mind, but they might not like the gesture, or they might not be someone who loves to wear such clothing. It also depends on how long you have been dating this person. Suppose you went on two to three dates and decided to gift her a little black dress. It will not work out well. You will be judged!
Granted, you have thought of it because you find your person beautiful and want to make them feel the same way. But it might not be taken in the same spirit. The best thing is to not choose such risky gifts and stick with something more basic yet personal.
Just in case you have made up your mind about it, make sure to pick some tasteful things, even if it is lingerie. If you choose something raunchy, you risk losing your respect in their eyes. Also, for your sake, I hope you are in that phase of your relationship where risky v-day gifts won't backfire. You don't want your sweetheart to feel that you see them as an object.
#2 Plan A Day Your Sweetheart Will Enjoy, Not Just You.
Valentine's day is all about the person you love. So the day you plan and the gifts you give should be concerning what they prefer, and not just what you would like. I am sure they will reciprocate the gesture.
For example, you might be a cricket buff, and luckily on valentine's day, there's a match going on in the stadium near you. You decide to buy two tickets to the game and plan the day revolving around that. I can assure you one thing, your sweetheart will hate it if they don't enjoy cricket as much as you. The point is to plan according to their liking giving their preferences more priority. Girls, don't book a manicure-pedicure session because you need one or maybe because you find their feet disgusting. As relaxing as it is, I am not sure how much your significant other would enjoy it.
Find out some common ground. Maybe you both are foodies. Plan to explore the cafes and restaurants in your city. Reserve a table at the most sought-after eatery near you and surprise your beau with their favorite food. Not only will this prove that you know them well enough to know their favorite dishes, but also you put their choices before yours and indicate your selfless nature.
#3 Romantic Gifts Over Practical Ones.
Yes, your intentions were good, but you should not have gifted your significant other a set of toothbrushes or a pack of soap. They can buy it for themselves. Valentine's day gifts don't need to have any practical use.
Focus more on romantic and personalized things than objects of daily use.
A gift certificate for them to buy anything of their choice is from pure intentions, but it is an absolutely horrible idea.
A gift that expresses your love for your boo does not have to serve any purpose other than making them feel happy and loved. Take your sweet time choosing something special for your sweetheart. My suggestion would be to buy a thing that they won't generally buy for themselves.
You can plan a day of shopping for the things they had on their wishlist for some time now, and your sweetheart would never buy them.
#4 Sentiments Over Expensive.
Money can't buy you happiness. It is quite possible that you are on a tight budget and can't go heavy on the gifting. That does not mean your love for your significant other is any less. And, if you have found the one, expensive gifts and a fancy day are not all that matters. Sentiments trump everything.
You can learn how to cook their favorite food, and instead of taking them out for a fancy dinner, cook them a homely meal with scented candles and romantic music. Some things with sentimental values are costlier than the costliest gift you could have bought for them.
You can sprinkle rose petals all over the house, leading up to the dinner table set with their favorite food. Or you can give them handmade redeemable gift cards for a back massage, head massage, movie dates, and so on. Or, what can be more romantic than making her a mixtape of their favorite songs and music that have had significance throughout the course of your relationship?
#5 Movie Night?
Valentine's day is incomplete without rom-coms and a cozy setting. Turn your bedroom into a comfy movie theatre. Put up some fairy lights. Get the popcorn ready and some sparkling wine too. Choose your favorite romantic comedy and watch it with your boo.
Some people prefer horror. The jumpscares allow them to hug their significant other and comfort them. So whichever genre floats your boat, movie night, in general, is a romantic valentine's day idea. And if you can top it with some flowers and the perfect v-day gift, nothing can stop your sweetheart from falling in love all over again.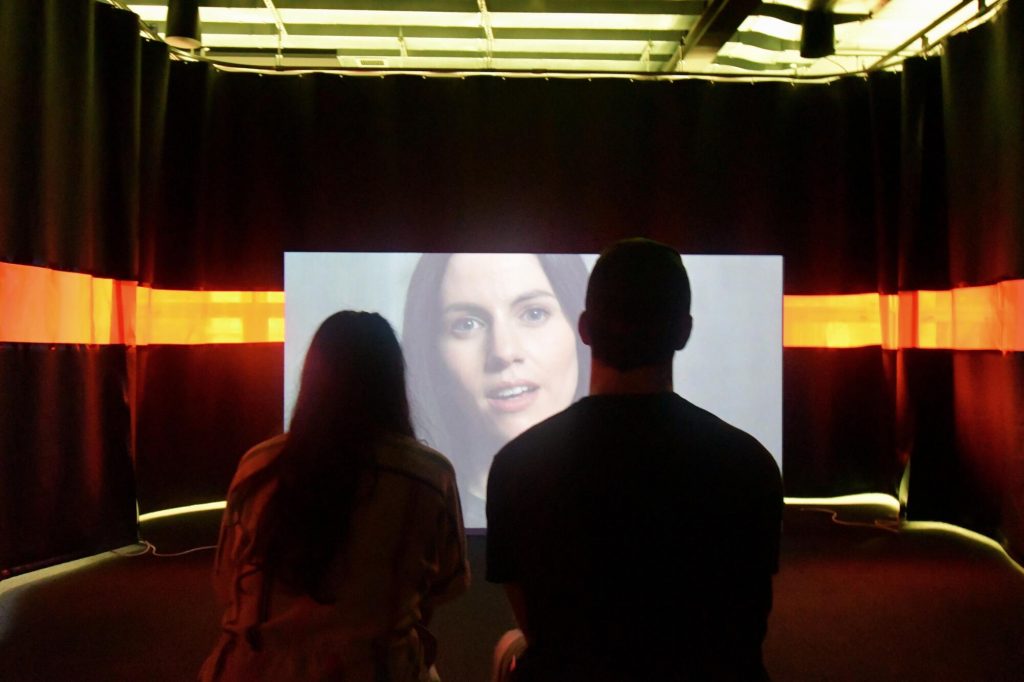 What If You Choose The Perfect Gift And Plan The Most Romantic Day, And Yet Your Beau Does Not Love It?
It is perfect and romantic according to whom? According to you!
Your significant other is an individual, and they have all the right in the world to not find something just as romantic as you found it. Do not get defensive in such a scenario. Dig deeper and try to find out why they did not like it despite your efforts. If the reasons seem genuine enough, don't shy away from apologizing and promise to make it up to them. But if it is for petty causes, don't blame yourself for ruining the day. Make peace with the fact that you have put in the work. The outcome did not happen exactly as you imagined, and that is how life works.
Read : 7 Valentine's Day Celebration Ideas
Bottom Line
Valentine's day is all about celebrating love, and love comes in all shapes and sizes. Whether you celebrate on a grand scale or in a more subdued manner does not matter. The paramount factor here is you are acknowledging your love and memorializing it. And, it is not set in stone that a valentine's day gift has to be expensive. But it must come from the heart.
My advice would be to avoid generic gifts and not plan the same dinner date. Try something new. Let the creative juices flow and get to work.
Note: Image credit to unsplash.com