Tips For Making Friends In A New City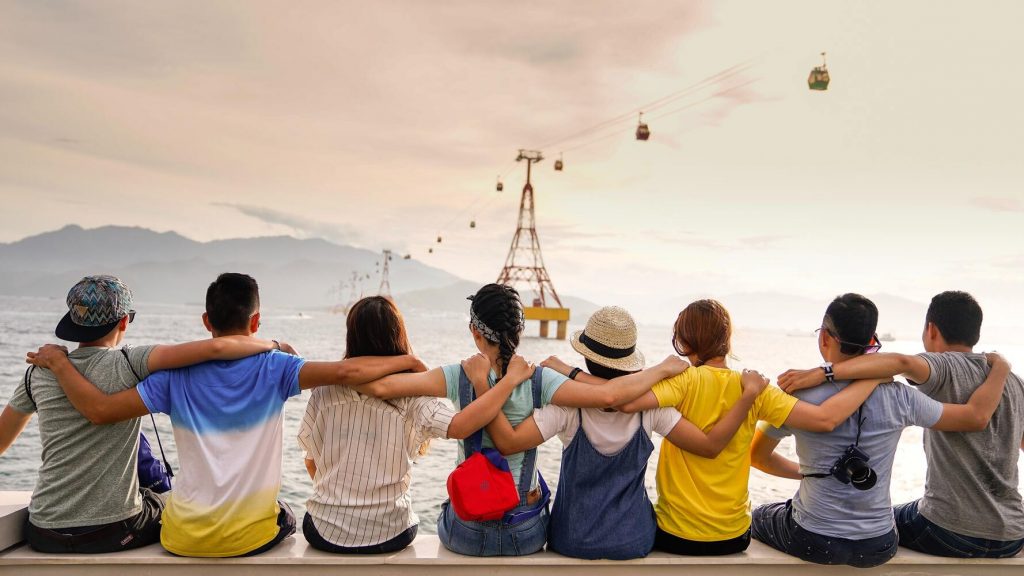 While moving to a new city is exciting with brand new opportunities waiting for you, it can also be intimidating, especially when you think of making new friends and acquaintances. It is a bittersweet experience. Leaving behind your friends and family is no easy task.
As adults, moving to a new city and making real friends is much trickier than when you were a kid. But it's doable. Whether you have already moved to a new city and find it a challenge to make new friends or are feeling nervous about an impending move, we have some tips on how to make new friends.
1. Introduce Yourself To The Neighbors
Get to know your neighbors once you move to a new city. They might be the gateway to a new social life awaiting you. Your neighbors have been living there since before you, and they will be able to provide you with much-needed information about the city. They can make this move smoother.
Don't keep away from your neighbors; they can introduce you to new friends.
2. Don't Rush New Friendships
Nothing good comes from rushing. You might end up looking desperate. Take your time, explore the city, go to new places and meet new people. New friendships are built over time, and they happen naturally.
Being alone in a new city is not fun, and we understand that. But if you rush a friendship, you might end up having the wrong set of friends.
3. Use Social Media To Find Friends.
Social media comes in handy for almost everything these days. Find groups of like-minded people from your social media account. You can even look for events that pique your interest and attend them. Pretty sure you will find new friends in such social settings.
While using social media to meet new friends, make sure to take precautionary steps. Consider your safety before partaking in any spontaneous activity.
4. Get To Know Your New Coworkers.
Coworkers turn bestfriends! It has happened more often than you would believe. Connecting with your new coworkers can be a great shot at making new friends in the new city.
Your coworkers know the city more than you do. They can not only open new avenues of friendship but also help make the transition smoother. And working in the company long before you joined, they already have a network. You can be a part of that if you make an effort to know your coworkers.
5. Got Mutual Friends Nearby? Reach Out To Them.
Focus on the existing friendships in your life. If you have any old friends or even mutual friends living nearby, connect with them. The shared connection gives your relationship with this person an edge that you won't have with a brand new person. And if it is an old friend with whom you lost touch over time, not only do you get the chance to reconnect, but you also can skip the getting to know each other from scratch.
6. Welcome New Experiences
A new city comes with a myriad of new experiences. Put yourself out there in ways you have not done previously. Take new chances. Keep an open mind, and you never know the kind of people that you might end up meeting. Even if it does not turn out to be a life-long friendship, you will have a good time and make new memories.
A Word From QuackQuack
Adjusting to a new city and making new friends can be scary. But you are not alone in this. Several other people are facing the same, only you are not aware of it. Be yourself, and have confidence. Try the above-mentioned tips to make it less daunting.
Note: Image credit to unsplash.com