Online Dating Tips for Single Men and Women:  Finding Love in The Digital Age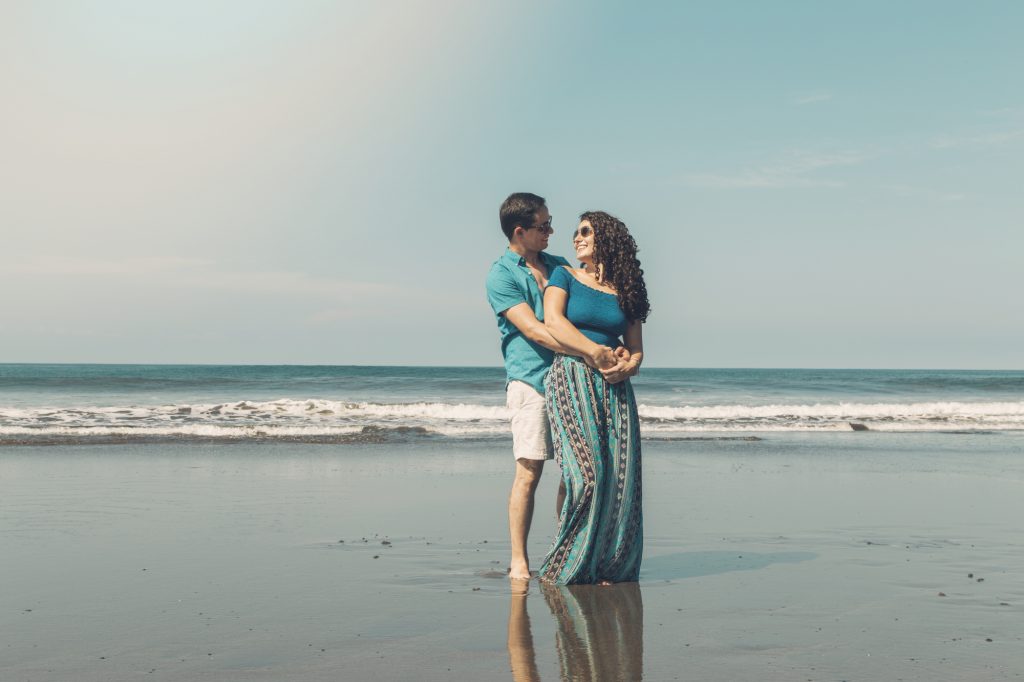 You might find online dating to be a tough nut to crack. Trust me; you are not alone. Meeting people online aiming to come across your soulmate or whoever you are seeking can be chaotic and understandably overwhelming. Some say online dating might not be a good fit for the faint of hearts, but I beg to differ. Yes, you do have to kiss a lot of frogs to meet your Prince Charming, but I feel the end justifies the means.
The stigma around online dating is a thing of the past. Half the population has met someone through a dating app. Granted, it can feel overwhelming when you start, but once you settle down a bit and get a grasp of things, your soulmate maybe just a match away.
Don't let yourself get disappointed or dissuaded from using a dating app when you can't connect to anyone initially. Soon you'll be out of the rut and find the one.
Admittedly, online dating differs from meeting people in real life, but only by the mode of things. Your feelings remain to be the same. Here are some online dating rules to keep in mind if you are finding it messy:
Find a dating app suitable for your needs
Not every dating app you come across will cater to your specific needs. Some are designed for casual hookups, while others are motivated towards finding you the one. Try to get an app that matches your preference.
Looking at a dating app's marketing, you can tell what kind of people it has and why. A pro tip, if you are serious about finding someone to settle with, cast your net wide. Join multiple dating apps, and once you find someone you hit it off with, focus on that person.
Have a clear idea about what you want.
You can rule the online dating world, but there's a catch. You got to have a clear idea of what you are looking for and what you want from your matches. You need to ask yourself if you are looking for a serious and committed relationship or if is it a casual fling that you would prefer at this point.
Once your intentions are clear, you can browse through the profiles of daters and select the ones that match your preference. It is recommended to connect with profiles that align with your relationship goals to save yourself and your date heartbreak.
Profile Photos Are of Utmost Importance.
What do you see when you come across a new profile? For most people, the answer would be their profile picture. That is the first thing that most of us notice. Hence, it is a good idea to have a clear, ideally smiling photo of yourself as your display image. Choose a soft and warm picture that makes you seem like an approachable person. If possible, put up a picture doing your favorite activity to show your potential matches what you like and how fun you can be.
Make sure to use a clear and recent photo as your display image. The last thing you want is to gain a reputation as a catfisher.
It takes only a few brief seconds for your fellow daters to decide whether to like or skip your profile. My suggestion would be to avoid group photos. The idea is to help a potential match choose you, not give them an impossible puzzle.
Write a killer bio.
Put some work into writing your profile bio, and get the creative juices flowing. Don't get lost in the sea of profiles offered by any dating app. Let your bio build you a solid identity.
There's one miscalculation almost on the part of every novice. People tend to cram their bio with specifics about themselves, leaving no room for the specifics of the person they are looking to date. Apply the 70-30 method of writing a bio. 70% of it speaking about what you want in your partner, and 30% give out your details such as who you are, what are your likes and dislikes, what is one thing you might consider a deal breaker, and so on. It can save you and your potential matches precious time and effort.
Structure your bio in a compact and witty fashion. No one has the time to sit and read an essay in this day and age.
Just because it's short doesn't mean it can't be thoughtful. Let your bio voice your thought process and values. A good bio necessarily doesn't mean it will speak to everyone. It must connect you to the right one!
Message like a pro!
Let me start it off by advising to not to hold back from messaging someone if you are interested in them. Gone are the days of being shy. Don't think that sending a message is a signal that you want to date them immediately. No, it is more like starting a conversation and wanting to know more about the person.
Draft your message keeping in mind your match might be getting several such messages regularly. Strive to stand out in the crowd messages. Yes, of course, a genuine connection needs knowing each other on a deeper level and not just showing off your writing skills, but to reach there, you first have to get noticed. The first message serves that purpose.
Don't just say hi. Get working and write something more innovative and engaging so they can't ignore your messages. My tip would be to mention something that you read in their profile. This way, you can show the person that you are interested in them and have read their profile before contacting them.
Be You!
As easy as it sounds, being yourself once you are an adult can be a mammoth task. But it is the best way to find someone who is aligned with you. Research shows that like-minded individuals are drawn to each other compared to people with fewer similarities. And how does one decide they have a lot in common with you? By interacting with the real you!
Let people know the real you, and in a way, you'll get to know some real people as well. Genuine connections are forged when you are authentic. Try to have more meaningful conversations. Talk about their lives, and tell them about yours. Being you doesn't mean you have to lay bare every little detail at the very first greetings. But it certainly means you are being transparent about your life. You can open up about your preferences and priorities. Be more transparent about your relationship history and past experiences. Who knows, maybe you and your match might have been through the same upheavals. If not your soulmate, you can at least find someone who can relate to your experiences. There's some comfort in that.
You can dodge so much unnecessary drama just by being your true self. No one can accuse you of leading them on by pretending to be someone you are not.
Prepare to meet up once you feel comfortable.
Don't just keep texting; plan to meet up with your match. Once you feel comfortable and understand that the person you are talking to is safe, meet them physically. That is the best way to measure the chemistry you guys share. Plus, getting trapped in the endless cycle of texting can add to the pressure of the first meet-up.
The best way to test your connection with someone is to meet them face-to-face. Get busy and get going. Go for a cup of coffee or even for a long walk. Whatever floats your boat.
Have Patience!
Patience seems to be the answer to all of life's problems. Most good things take time, and so does finding your soulmate. The first couple of months may be frustrating because chances are you will meet people, but they won't be the right people for you. Dating is not an easy field to navigate, and it requires a lot of patience. Keep engaging, and don't give up. Your sweetheart is just one Hello away!
If you ever feel like taking a break from this quest, do that. Online dating does come with rejections and disappointments just as much as it offers meaningful companionship and true love. Don't push yourself to the point of no return. There will be plenty of time to meet your one true love.
Are you doing everything it takes to amp up your dating game?
Finding love in this digital age has come as a challenge to many but dating apps have made their way to the top choices for people to find company. With the apps presenting several opportunities, it does deliver some obstacles too. The prime among those is the sheer fact that the dating pool is teeming with too many people. It is easy to get lost.
One of the easiest ways to secure your position is to take every measure to evolve and improve your dating game.
Final Words
There are certain things about people you can't figure out from online dating alone. But it is a good enough place to start. It is the doorway to meeting new people with the potential of turning out to be your Prince Charming or Cinderella or whoever tickles your pickle.
If you start feeling burnt out, take a break from dating apps. There is no cowardice in taking some time off from finding love and focusing on yourself. Your matches can wait. Dive in once you feel recharged!
Dating should be fun. Stop if it starts feeling like a task.