Tips To Find A Girlfriend Online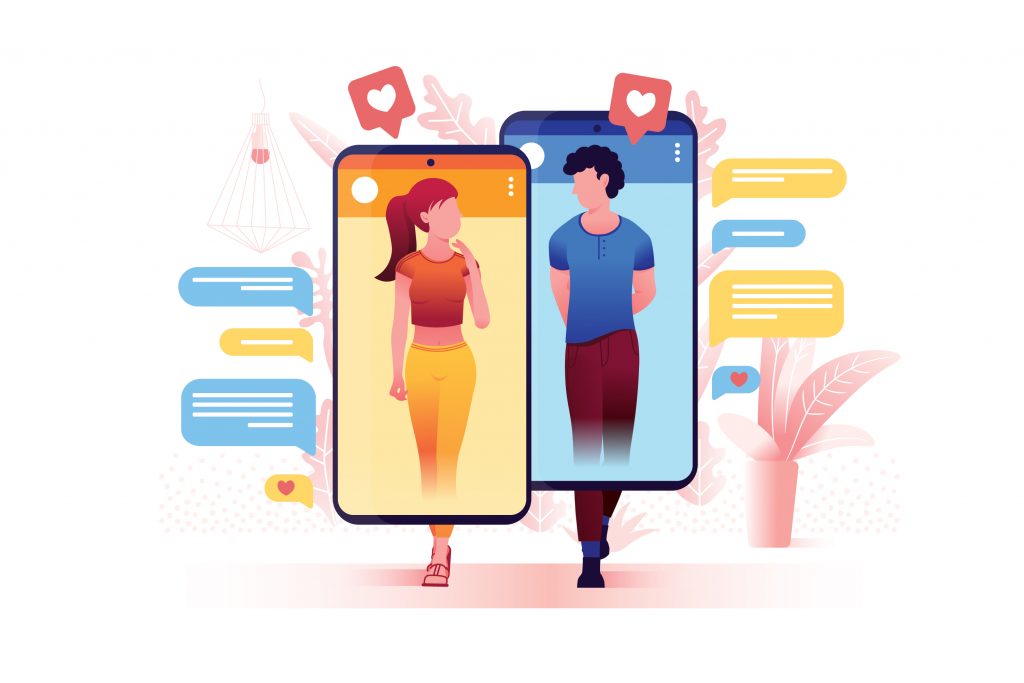 Navigating the dating field is not an easy feat, and when it comes to online dating, fumbling a bit to find your way is not uncommon. But meeting "the one" through a dating app is as frequent as meeting someone at a bookstore or a pub.
Even though the number of people using dating apps to find a partner is rising, many have not been on a date with someone they met online. It is not for the faint of hearts or anyone who might get discouraged by a few rejections. You have to kiss a lot of frogs before you find your prince. Or princess!
For those of you single men who haven't yet dipped your toes in this new trend, here are a few ways to effectively find your soulmate while acting like a gentleman.
Evaluate Your Preference And Select A Dating App
A dating app based on your intent can be a game-changer in finding a girlfriend fast. Some online dating apps are known for being hook-up apps, while others will let you match with a girl who shares your interest, and some are designed to connect daters with the same traits.
Try to choose a dating app based on the nature of the relationship you are seeking. Some dating apps in India, like QuackQuack, specifically help you connect with women near you, from your town or city.
You might want to give it a go.
As soon as you get this part done and dusted, we can jump to building your online dating profile in the most arresting way possible.
Do Not Distort The Truth
You were into sports in school and even had a big build. But it's been years since you hit the field or even a gym. At present, you are 10kgs heavier. Leave the old pictures in the shoebox and use a more recent photograph for the display picture. Flaunt the new you! Let a girl choose you for you. You don't want your date to think you catfished them, do you? Needless to say, do not embellish the facts while you mention your job, education, or even hobbies and passions.
As tempting as it might be to say things that will make a girl choose you, such warped truth would complicate matters when you meet her in person.
Be Honest In Your Bio
According to research, people tend to choose someone similar to them. Being honest about yourself will help you connect with a woman with mutual interests and further help to deepen the bond with her. As time goes by and you proceed to meet her, things might work out for you two. Another piece of advice is to mention any aspect of you that you suspect might be a deal-breaker for the girl. It is best to disclose it upfront to avoid any future hiccups.
As soon as you successfully set up your profile, let's dive into impressing the ladies.
Lead The Conversation
Haven't we all heard the phrase, if you want something in life, reach out and grab it? In this case, take the initiative to talk to her. A good conversation is where it all begins. Hi, and hello are for average Joes. Come up with more creative ways to introduce yourself to a girl. Make yourself stand out with your conversational skills. One tip to have a positive first conversation is to keep the conversation short and non-generic. It is not possible to gather everything from online interaction.
Take an effort to get to know the woman. Don't just fall for her appearance. Looks don't last forever!
Be Patient
Good things come to those who wait!
There will come times when you might want to rush things. But simply because you like a girl, you can't push her to open up about herself. You have to be patient and work on making her feel comfortable. Only invasive and insensitive people force others to disclose personal details even when they are not ready.
At times, a girl might leave your messages unread. Focus on being patient and do not leave her any more messages. Texting her more than once can come off as desperate.
In the end, your patience will be rewarded.
Keep An Open Mind
Just because a girl doesn't look like how you dreamt her to be, or she has a hobby that doesn't match yours, don't give up on her. Try to open up your mind. It will help you grow in a fresh and varied way. A man who is open to trying new things with their partner and using it for personal growth is deemed a real catch among women!
As intimidating as finding yourself a girlfriend or seeking your soulmate may seem, it is no rocket science. You don't need washboard abs, or a shiny new car to impress a girl. Woo her with your wits. You'll find a girlfriend in no time.