6 Amazing Ideas On  What To Wear On A First Date: Dress To Impress!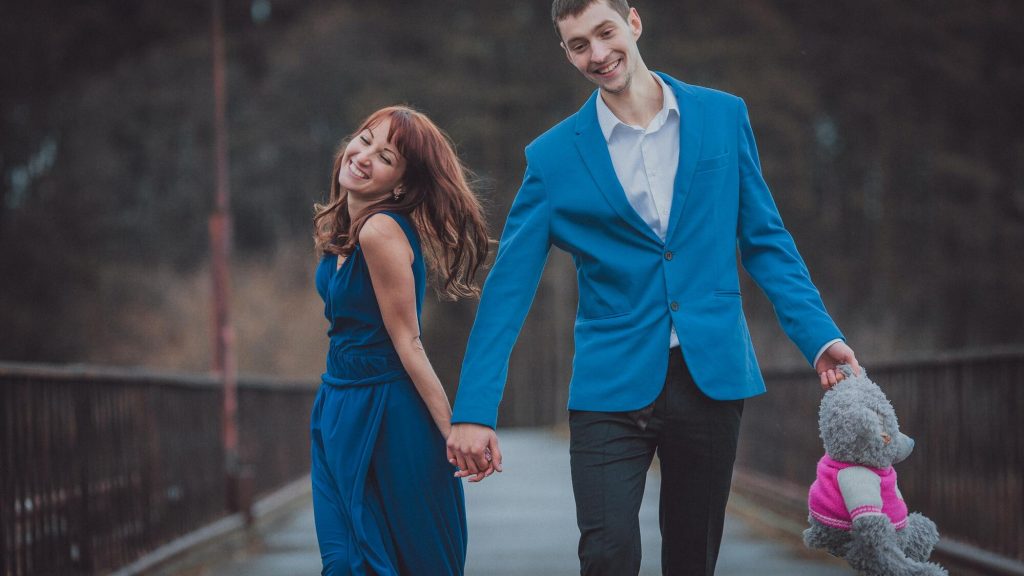 First dates can be a nightmare; yes, you are about to meet the person you have fancied for so long, and yes, they might be your soulmate, but apart from that, it can be terribly nerve-wracking. Especially the part where you have to decide what to wear on a first date; your attire plays a pivotal role on a first date. No, it does not mean if you don't wear fancy dresses, your date will not look forward to meeting you again. It means that if you don't put enough effort into dressing well, you might seem utterly uninterested and rude and hence, ruin your chances.
There's only one first date, no second chances. You should try your best to nail the first impression. But what are you worried about; don't you have a wardrobe full of clothes? Anything can be styled appropriately for the first date; the most important thing to remember is to be comfortable in whatever you decide to wear. Comfort is the key; it works to make you feel confident and put forward your best foot.
What NOT to wear for the first date?
Avoid ill-fitting clothes.
Avoid wearing clothes that are too tight on you.
Short dresses are pretty, but they can make you feel conscious on the first date. The focus should be on the conversation, not on pulling your dress down every two seconds.
Avoid uncomfortable shoes. Every bit of discomfort you feel from your clothes gets reflected in your conversations.
If you are putting on some makeup, avoid making it too loud.
Let's talk about clothing choices based on certain factors, for instance, the time of the day or the colors that suit the occasion, and more.
 Day:
Ladies, if you are going out on a daytime date, wearing something easy, breezy, and light makeup will be the best choice. For example, you can choose to wear a sundress or a floral cotton jumpsuit and some blush on your cheek to add color to your nervous face. For men, cotton shirts and trousers, with some classy shades, can make you stand out in the crowd. I mean, you were not thinking of wearing a tux in the daytime, were you?
Night:
A night out with your BAE, that too for the very first date calls for some heavy-duty dressing. You might want to accessorize a bit more when you are going for an evening or night date. You can allow yourself to choose bolder colors for the night. Add statement jewelry and give your look an edge with some color-popping shoes.
Colors:
Pastel colors are in vogue, but if you are feeling a bit daring, you can always go for bolder colors like red, emerald green, black, and white. Research shows that men are more likely to find a woman attractive if she is wearing a bold red shirt or dress, but there is no such hard and fast rule for colors. As we mentioned earlier, wear what you feel comfortable in; if red is not your thing, don't wear red.
Did you hear about dressing that boosts dopamine, the feel-good hormone? So, several pieces of research indicate that certain colors can lift your mood. Wouldn't it be great if you could positively make your date happy with the color of your dress? While that is not possible, wearing the 'happy colors' is worth trying. Pink, green, yellow, orange, and such colors not only brighten up your face but, apparently, also your mood.
So without much further ado, let's jump to some cool ideas for your first date outfits.
No. One: The Vintage Look
One of the best things to wear on a first date would be a vintage t-shirt with high-waisted jeans for the ladies, and for men, you can try a varsity jacket on top of a plain white t-shirt and pair it up with blue jeans.
The vintage look for the first date is sure to leave a lasting impression on your BAE's mind. And if you don't have a vintage tee, you can always borrow one from your father's closet.
No. Two On Dating Outfits: Dresses!
This one's for women; try out some cute dresses with statement jewelry and a pair of white sneakers. It will give your look a mix of everything, balancing it out to perfection. Additionally, if you are on a mid-day date, you can easily style it up or down according to the time of the day. Go for a long and flowy dress so that you don't have to spend the rest of your day worrying about it riding up.
The advantages:

It is perfect for a bright sunny day.
During winter, throw in a leather or jean jacket, and you are good to go.
Casual white sneakers make your look seem effortless and give you more comfort and support than any man can ever offer.
It is the perfect option when you are in a hurry.
You can dress it down with minimal jewelry and style it up with a statement necklace or big earrings.
No. Three on Clothes To Wear On A First Date: Skirt + Blouse
One of the best dressing tips is to mix a dressy piece with something more casual. For instance, a pencil skirt with a knitted blouse or a camisole will take anyone's breath away. Even though it's fairly easy to put together, it shows that you have put enough thought into it. To add an edge to it, style it with a pair of shades.
The best combos:

A flared skirt with a camisole.
Pencil skirt with a knitted top.
A pleated skirt with a classy cardigan.
No. Four Clothing To Wear On A First Date: White Shirt + Blue Jeans.
If men realized how sexy they look in a simple white shirt with blue jeans, it would have been a game-changer.
What you need:
A white button-down shirt.
A pair of blue jeans. If you feel like experimenting, you can try out some ripped jeans as well.
Casual sneakers
Sunglasses.
And voila! Your look is complete.
No. Five: Let the Prints Talk
Men, if you are worried about what to wear on a first date, you can always try some printed shirts. They never go wrong if you know how to style them.
What you need:
A statement printed shirt. You can choose among floral, ethnic motifs, abstract and more. It would be best if you avoid animal prints for the first date.
For pants, choose beige chinos. It brings a perfect balance between statement-making and subtle.
Go for a pair of oxford shoes.
Don't forget your watch.
 Read : Tips To Perfectly Optimize Your Online Dating Profile For More Matches
No. Six: Black On Black
Men and women alike, hear me out; nothing can beat a black-on-black outfit.
For women:

Black satin shirt.
Black cigarette pants.
Heels. We know you love flats, but only heels will put the outfit together. You can add a pop of color to your feet.
Emerald danglers.
For men:

The day look-
A black casual tee.
Black jeans.
Conserve shoes or any casual sneakers.
The evening look-

Black fitter sweater or a black shirt.
Black or dark gray chinos.
Dress shoes.
A statement watch.
A Quick Takeaway
Whether you are worried about what to wear on a first date or simply looking for ideas, don't fret. We have got you covered.
Here are some additional tips:

Invest your time in your hair. Hairstyles can make or break your entire look.
A natural makeup look is recommended on the first date.
Invest in good shapewear.
Don't overlook the shoes.
Alter your clothes; ill-fitted clothes make you look extra sloppy.
Note: Image credit to unsplash.com