5 Great Tips on Bio for Dating Apps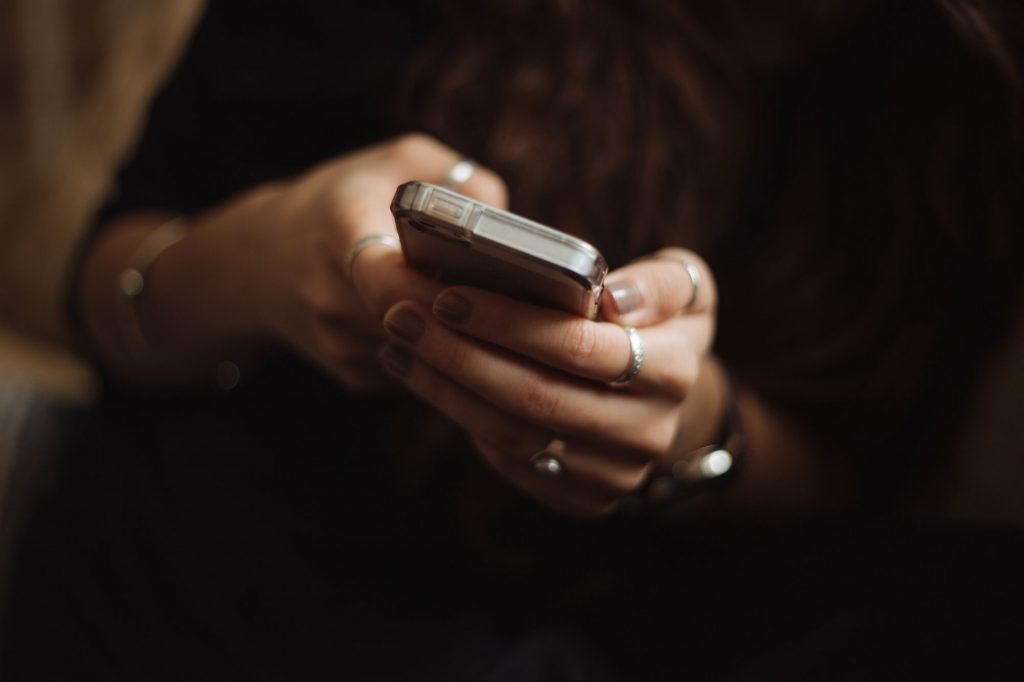 Online dating apps have gained substantial traction over the last few years; your sore thumbs are proof of that. It almost feels like the entire world is scrolling for soulmates. There are, in fact, plenty of reasons for dating apps to be garnering such a high rate of success; for starters, they ensure users a perfect match. If not, at least a good dating experience. But if you are new to this world of virtual dating, there are a few things to keep in mind.
Find an app that matches your preference.
Your bio for dating apps should be killer. It should be so well thought out that it gives a glimpse of who you are, enough to tease your match and leave them intrigued.
Your profile picture should be on point.
Once you match with someone, learn the subtle art of sending the first message.
Safety is a big concern. Dating apps do their best to protect you from miscreants but treading the virtual world of dating with vigilance is the only way to ensure security.
Know how much to reveal to your matches and what conversations to dodge.
I am sure, by now you know that it takes your fellow daters a mere thirty seconds to decide whether to hit like or pass on your profile. But what happens after they decide to visit your profile instead of skipping it? What's the first thing they notice once they choose to stay on your profile? I mean, they have already checked out your display image and displayed interest based on that. It is your bio. Bio for dating apps is the one thing that holds the most power. It can make or break your chances with this person who has so kindly shown interest in your profile.
If you are someone who has tried to set up your dating profile but gotten stuck after updating your profile picture and before writing the bio, your days of constant fear are over. We have come up with a bunch of tips to enhance and improve your bio writing skills, enough to impress your match with a few words. So, without further ado, let's get into what you are here for; ideas for dating app bios.
#1 Try the 30-70 method
Do you know about the 30-70 style of writing a bio for dating apps? If not, here is the breakdown of this proven method. 30% of your bio should speak about you, your likes and dislikes, what you are good at, the hobbies that you have, the passions you pursue, and what other things make you unique from the rest of the daters. The remaining 70% of the bio will mirror your desires for your ideal partner. For instance, you can mention you want someone trustworthy and caring, who will be your safe space and wants an exclusive relationship, or maybe a casual one, same as you. These are mere examples; you can add as many qualities you expect from your partner as you want. But my advice would be not to clutter it with too many desired traits, or you might look greedy. Also, too many items on your checklist usually mean very few people will be able to or would even want to tick them. Try mentioning the ones that are non-negotiable so you don't waste your time on people who would never meet your criteria.
Examples:
I love sports; I have been playing soccer since I was 14. I want my partner to have a taste for the same; if not, at least will be willing to listen to me talk about a football match and bear with me when I skip dates for the same. Pretty please!

Bibliophile. Crazy for gardening. I am hoping to meet someone who shares the same love for books and greens, not money; plants. Leave a message if you want to discuss your recent read.
#2 The Three Things Approach
One of the most fool-proof techniques for writing the best bio for dating apps is the three-things approach. If you are not good at stringing words together, then this one's for you.
Let's break it down for you:
It is precisely as it sounds. You write three things in your bio, just three sentences that give a glimpse into who you are. If you want, you can add a hint of humor to it and show off your wit. Let's see some examples, shall we?
Traveler. Self-proclaimed chef; friends and family believe otherwise. Aspiring musician.
Parent to two fur babies. Die-hard romantic. Love hiking.
Movie buff. Comic books are love. Pro at daydreaming.
#3 Funny Bios
Who doesn't love a good laugh? Add a tinge of humor to your bio and tug at their heartstring. Also, studies show that people are more inclined toward dating a person with a good sense of humor as compared to someone who carries an air of stern and broody spirit. Here are some ideas for a funny bio for dating apps.
I need a date. My committed friends are tired of the third wheel.
I don't think it counts if your grandma says I Love You. Would you say it?
8 billion people on Earth, and here I am, still single as a pringle.
Am I good-looking? No. Do I have a sterling personality that makes up for it? Hell no.
Why should you consider dating me? One. You will be the better-looking one. Two. Please, please.
Noteworthy achievement: Slept for 14 hours straight.
#4 The Assets and Liabilities Method
Do you know what most daters want? They want you to be straightforward about yourself. Wouldn't it be so awesome if you knew about the pros and cons of the person you are interested in? Give your fellow daters what they want. Get down and get candid on your bio. Here are some ideas:
Assets: Know how to drive, love eating out, and I will split the bill.
Liabilities: I do not own a car, am not a fan of pan-Asian cuisine, and I might be late to our dates.
Assets: I have a stable job, I am well educated, and I will go shopping with you.
Liabilities: I don't look like SRK, might bore you with Quantum physics, and I don't have many opinions about clothes; they only have to be comfortable.
You are probably thinking, "why would I want to show off my bad side if I want to impress them?" But the beauty of this well-balanced bio is that you are not really portraying your negative traits, but rather, indicating that the cons about you are very minimal and improvable.
#5 Go For A Cool Look For Your Bio
If these were not enough, give your bio a better look by making it appear as if you have not given much thought to it; but as if you are a natural when it comes to delivering witty one-liners.
100% BF/GF material.
Felt cute; might delete later.
Professional bathroom singer.
What's your type? Me!
Be careful. You might fall; for me.
Even if it does not work on everyone, some people find it uber-cute. 
Read : 5 Valuable Tips On How To Find A Dating Partner
A Word Of Wisdom
Your dating profile bio gives an insight into who you are as a person. Time is precious, don't waste it on people you don't align with; attract the right crowd with your well-put bio that mirrors who YOU are. One essential piece of advice from our end, do not lie in your bio. It will do you no good.
You might think, ah, let me cook up something that will make me seem even more impressive. But what will happen in the end? Best case scenario: Your match will realize you were lying and move any farther ahead with you. Worst case scenario: You fall in love, and your entire relationship is based on a lie, and every waking moment you remember this one thing- your partner loves the made-up version of you, not the real you.
Things to remember while writing your dating profile bio:
Be honest about yourself.
Mention your non-negotiables to avoid wasting time.
Be polite.
Don't write negative statements. For instance, instead of writing, "I don't date smokers," you can write, "I prefer non-smokers."
Avoid oversharing. Your bio should be a mere glimpse of you, not your entire life's story.
Follow our tips.
Note: Image credit to unsplash.com