Perfect Places To Take Her For The First Date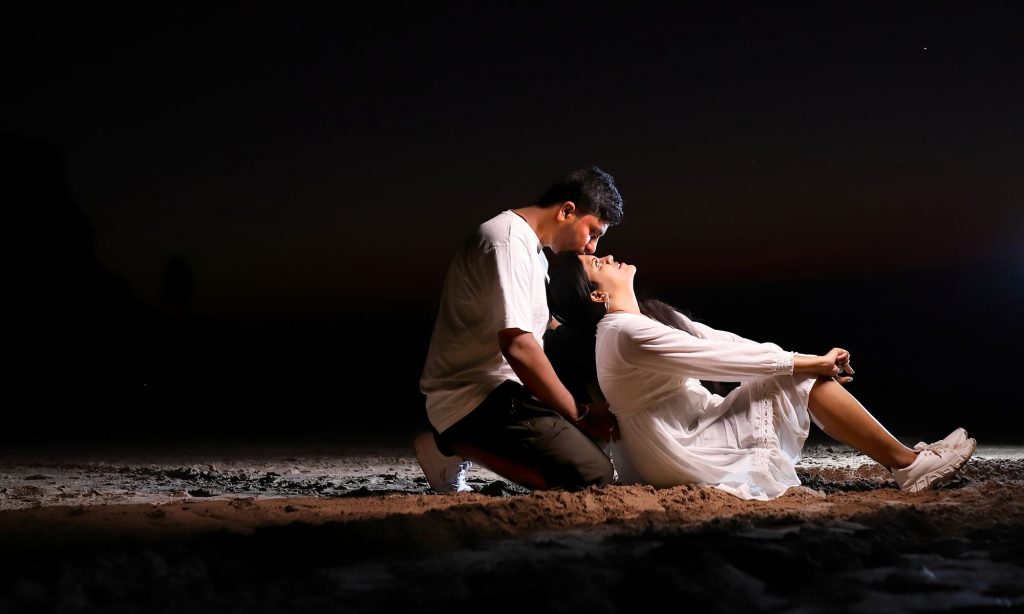 First dates! Not going to lie; it can be a rollercoaster. It is exciting because you are meeting the person you have fancied for some time now. But it can be equally stressful because hello, finding the perfect place for the first meet-up. It matters!
Keeping the rest of the nerves aside, let's dive into figuring out the venue for this integral event. Who knows, this girl can be your one true love.
#1 The Classic- Dinner!
This one's a no-brainer but does wonder. Who doesn't want good food? And when it comes with a side of true love, it is just perfect! Food is also a potential ice breaker. And hey, you get to know her favorite dish.
Choose a quiet little cafe or a fancy restaurant. My advice would be to measure up her preference and pick a place.
You can get some takeout. Go to a less crowded spot or, if she's up for it, your rooftop, and enjoy a nice meal with the perfect company.
#2 The Arcade!
You will find it weird, but some people can't go on a date without some activity. If your lady love is among one of them, take her out to the arcade for the first date. It is teeming with fun activities. Bonds over video games are everlasting. Also, you can gauge her personality, whether she is overly competitive or can get aggressive.
Start playing a car racing game and watch the ice melt. It's a win-win for you.
#3 Comedy Show.
A good laugh releases the "feel good hormone," and you know the wonders it can do. I mean, even if it does not work out in the end, you both will remember the day.
You can also stream a show online and watch it with her from the comfort of your home. 
Read : 5 Great Tips on Bio for Dating Apps
#4 Thrifting.
Is she a fan of shopping? Then go thrifting with her on the first date. Hop from one thrift store to another and find some hidden treasure. And by the end of the day, she'll realize that the real gem is you.
You can gift her something invaluable without burning a hole in your pocket. You can take the fun route and try on the goofy things that people have given away, like a feather hat, perhaps.
#5 Sports Game.
Are you both into sports? Is she a fan of any particular team? Get two tickets to your favorite game and watch her enjoy the game. When you incorporate something you both are passionate about, you take the date to a new level of fun. You can witness each other in your element and create a core memory.
Even if she is not into sports, watching a match from the grounds has a different appeal to it.
#6 Go For A Hike.
A morning hike in the mountains and watch the sunrise. What's more romantic than that? Of course, it is always recommended to plan a date you and your partner both will enjoy. So make sure she is into hiking or interested in walking the long distance.
But I am guessing you have matched with her by checking out her hobbies, and she must have this in common with you. In that case, this will be a perfect idea for the two of you. Imagine looking at each other at the top of the mountain, with that view around you. It calls for instant love.
#7 Explore Each Other's Favorite Spots.
Throughout our lives, we witness so many moments that have special significance to us. And the spots for such events are etched in our memories. The first time you fell in love, the first time you said it out loud, the first rejection, the first breakup, and so on. Take her to those spots and narrate the story. Ask her to do the same. Nothing can beat this date idea if you truly want to know what made her who she is today.
It is intimate and gives you the scope to be vulnerable. And, we all know to fall in love, you need to let your guards down.
#8 Picnic!
Let's end this with another classic first date idea. You can cook her favorite meal and plan a picnic by the riverside. Or you can invite her over for a barbeque in your backyard. Show off your skills, and have a hearty meal while stargazing and falling in love possibly.
Bottom Line
It is a nerve-wracking process, but trust me, if she is the one, it will be all worth the effort. And in the end, it is the effort you have to put into planning the date that matters to any girl. If it doesn't go as planned, she will understand. 
Note: Image credit to unsplash.com